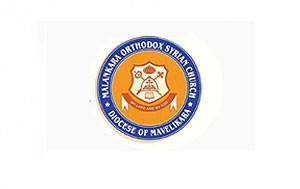 Diocese Of Mavelikara
The Diocese of Mavelikara came in to being  on 10th August, 2002 under the esteemed presence of the late H.H.Baselios Marthoma Mathews II Catholicos. Besides late H.G.Paulose Mar Pachomios was ordained the diocesean Metropolitan.Forty parishes and twelve chapels of the dioceses of Kollam, Niranam and Chengannoor, and the erstwhile 39 parishes here were annexed to the newly introduced one.
The diocesean centre, named as Theobhavan Aramana was consecrated by late H.H.Baselios Marthoma Didymus I Catholicos on 17th October, 2008.Unfortunately, H.G.Paulose Mar Pachomios passed away on 1st August, 2012.For the time being, H.H.Baselios Paulose II Catholicos reigns the diocese and Nilackal diocesean Metropolitan H.G.Dr.Joshua Mar Nichodimos assists His Holiness for the same.
Moreover, among the council, Rev.Fr. Ebey Philip forms the diocesean secretary and Rev.Fr.D.Geevarghese, Rev.Fr.Ninan Oommen, Sri.Anil.K.John, Sri.Mathew.G.Manoj, Sri.Rajan Thekkevila and Sri.Saji.P.Mathew make the body of council memebers. Aramana office is in its full swing with the rendering service of office secretary Rev.Fr.Aji K.Thomas and accountant Sri.John Cherian. Mavelikara diocese with fifty priests and forty one churches and nine chapels in it is all gratified for its very admiring services with its Paulose Mar Pachomios Shalem Bhavan at Arunoottimangalam. Paulose Mar Pachomios Shalem Bhavan was overtook by diocese on October 30,2014 in the loving memory of the first diocesan metropolitan HG.Paulose Mar Pachomios.In present, it gave rehabilitation for sixty male mental inmates and Rev.Fr.Biji John service as director for it.
Address:
Theo Bhavan Aramana, Thazhakkara P.O, Mavelikkara- 690102
Phone: 04792309900
Email: marpachomios@gmail.com