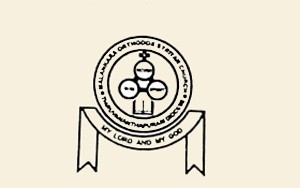 Diocese of Thiruvananthapuram
 On1978, February 20th, Malankara Syrian Christian managing committee recommended a division in Kollam diocese. According to Committee's recommendation, On1979, January 1st, Kollam diocese was divided into two, namely Kollam diocese and Thiruvananthapuram(Trivandrum) diocese. After the position, Trivandrum diocese was given 94 churches and now the churches and chapels include 106 numbers. From 1986 onwards, the orthodox Center at Ulloor has served as the bishop house. In 2010 a new diocese in the name of Kottarakkara Punalur Diocese was created after dividing the Thiruvananthapuram Diocese. The are 46 parishes in the diocese after the division.
Charitable and educational activities
The Charitable and Educational Society of the Thiruvananthapuram Orthodox Diocese is a registered society established in 1991 for starting and managing institutions of higher education in Thiruvananthapuram. The Society is sponsored by Thiruvananthapuram Diocese of Malankara Orthodox Church. H.G. Geevarghese Mar Dioscoros was the founder President of the Society. H. H. Baselios Mar Thoma Paulose II, the Catholicose of the East, is the patron of the Society. The metropolitan of the Thiruvananthapuram Orthodox Diocese, H. G. Dr. Gabriel Mar Gregorios, is the present president of the Society. The society runs Mar Dioscorus College of Pharmacy (MDCP), Sreekariyam.
Mailing Address: Orthodox church centre, Ulloor Medical college P.O Trivandrum -695011/ V M D M Centre, Edamulakkal P.O, Anchal Ph - 0475 2273493 ,Email:gabrielmargregorios@gmail.com Web:http://www.tvmdiocese.org/